James Green
Just Bought a Switch? These Are Its Must-Have Games...
CREDIT: NINTENDO, UBISOFT. EDIT: JAMES GREEN
At the moment you'd probably have more luck finding a coronavirus test kit than you would a Nintendo Switch. Lock-down boredom and the calls for social distancing have meant that the demand for a Switch is as high as it was upon its release in 2017. Unfortunately though, COVID-19's impact on the production line has also meant supplies are just as limited. The timely release of Animal Crossing: New Horizons (the series' most acclaimed entry to date) hasn't exactly quelled the rabid consumer frenzy, so for those of you who've recently bagged a Switch (and those who are still trying to) these are the games you should probably be bringing with you to the checkout.
THE LEGEND OF ZELDA: BREATH OF THE WILD


As the first in its series to do so, Breath of the Wild swaps a linear narrative for an open-world adventure which promises a unique game-play experience for every player. The sweeping story, stunning graphics and bundles of Ghibli-inspired charm provide well over 100 hours of content, making this game well worth its £50 price tag. Perhaps the Switch's magnum-opus - certainly the best in its franchise - The Legend of Zelda: Breath of the Wild is an experience as much as it is a game.
MARIO KART 8 DELUXE
Mario Kart 8 Deluxe may be a port from the Wii U but, as they say, you can't improve perfection. The game, which comes included with content previously sold as Wii U DLC, provides a staggering amount of tracks for players to race on - 48 to be exact - each one looking as gorgeous as the next. The game also boasts fantastic online support, meaning those alone in lock-down can still enjoy tournaments with their friends.
SUPER MARIO ODYSSEY


Super Mario Odyssey offers players an opportunity they've been clamoring for for years - the chance to see the Italian don a skimpy, saucy swimsuit. If that's not enough to sell you on Mario's latest outing then, dear reader, I simply don't know what else to say. Odyssey traverses worlds (and art-styles) in the quest to crash a particularly dodgy Royal Wedding, and Mario's sidekick Cappy (a chirpy ghost-demon-hat) introduces exciting new mechanics. The plumber's mission itself may feel rather generic (defeat Bowser, rescue Peach, yadda yadda yadda) but the way he goes about it has rarely felt quite as fresh.


ANIMAL CROSSING: NEW HORIZONS


Want to explore a museum with a friend? Want to visit a shop without fearing death? Then boy do I have a game for you. Animal Crossing: New Horizons is the latest entry in Nintendo's cute life-sim series - it also happens to be it's most acclaimed. The game, which was released just as the entire world descended into chaos, promises a social, charming and unrelentingly positive escape from daily life. The ongoing pandemic has surely boosted the games sales; since its release in March, New Horizons has sold a staggering 13 million copies.
SUPER SMASH BROS. ULTIMATE


If you've ever wanted to see Pac-Man chase down Yoshi with a gun, then Super Smash Bros. Ultimate is the game for you. While boasting a roster of over 75 fighters, Ultimate offers Switch owners the perfect Smash Bros. experience - one which makes it as suited to casual gaming as it is to the world of e-sports. It's not just the core fighting game-play that makes Ultimate so much fun, though; multiple modes, a single-player campaign and heaps of DLC ensures that Ultimate keeps on giving.




CUPHEAD


Cuphead is probably the most successful indie game released in the last ten years. Though originally an X-Box exclusive, the overwhelming acclaim offered to this quirky 'run-n-gun' ensured an influx of ports a-plenty. The game, which boasts a design inspired by the animations of the 1930s, looks as good as ever on the Switch. You can nab it on the eShop for just £16.99.
LUIGI'S MANSION 3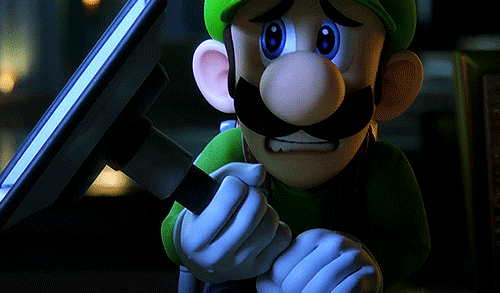 While no game mentioned on this list thus far underwhelms when it comes to visuals, Luigi's Mansion 3 is undoubtedly the most stunning on the Switch. The game, which features a tonne of Pixar-worthy cut-scenes, sees Mario's brother return (albeit briefly) to the spotlight. This time round Luigi is forced to search a haunted hotel for Peach and Mario; with the aid of his trusty vacuum, though, King Boo poses no threat. Offering clever puzzles and some genuinely funny dialogue, Luigi's Mansion 3 is absolutely one of the Switch's best.


DONKEY KONG COUNTRY: TROPICAL FREEZE


Much like Mario Kart 8 Deluxe, Tropical Freeze started life on the Wii U. While the Wii U was a colossal failure for Nintendo, many of the games released on it weren't; it's unsurprising, then, that Tropical Freeze was ported promptly to the Switch. Despite the company's uninspired approach to the New Super Mario Bros. franchise as of late, Donkey Kong Country continues to introduce stunning and clever platforming to its audiences. Put short - if you're a fan of well-designed platformers and missed out on Tropical Freeze back in '14, this is probably the game for you.
SNIPPERCLIPS
It's a shame that Snipperclips continues to slip under the radar; this really is one of the Switch's best. Perfect for couples in lock-down, this two-player puzzle game lets you play as Snip and Clip - two animate pieces of cardboard intent on tearing the other to shreds. Each level offers its own unique puzzle for Snip and Clip to solve, and players must work together to proceed throughout the game. If you're a Switch owner and you're intrigued, there's a free demo waiting for you in the eShop - the full game can be purchased for around £10.
MARIO + RABBIDS: KINGDOM BATTLE


The final game on this list is perhaps also the strangest. This Ubisoft x Nintendo collaboration sees Mario finally meet the Rabbids - you know, those annoying white bunnies that plagued the party genre on the Wii. Somehow, though, the result of such a collab is a game that's not only funny but wildly genius. The core game-play infuses exploration with a turn-based battle system, and the cut-scenes dotted throughout are always an exciting treat - a Bowser Jr. monologue about "daddy issues" proves particularly enjoyable. Rabbids is also one of the cheaper full-length games on the list; you can nab a copy for £20.
Written by James Green
All GIFS were sourced externally, but the content depicted belongs solely to Nintendo, Ubisoft and StudioMDHR, respectively.